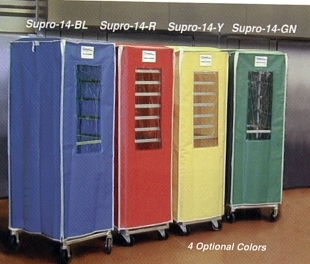 C&M Associates now offers a full line of high quality Curtron rack covers that keep food fresh and protected. All rack covers are available in a standard size of 23"W x 28"D x 62"H, as well as any custom size you need for your application. Standard features of the rack covers include:
Clear vision window
Triple reinforced top corners
Loop for wall hanging storage
Full access end or side flap with industrial grade nylon zippers or optional Velcro®  closures
Flame retardant
Tear and abrasion resistant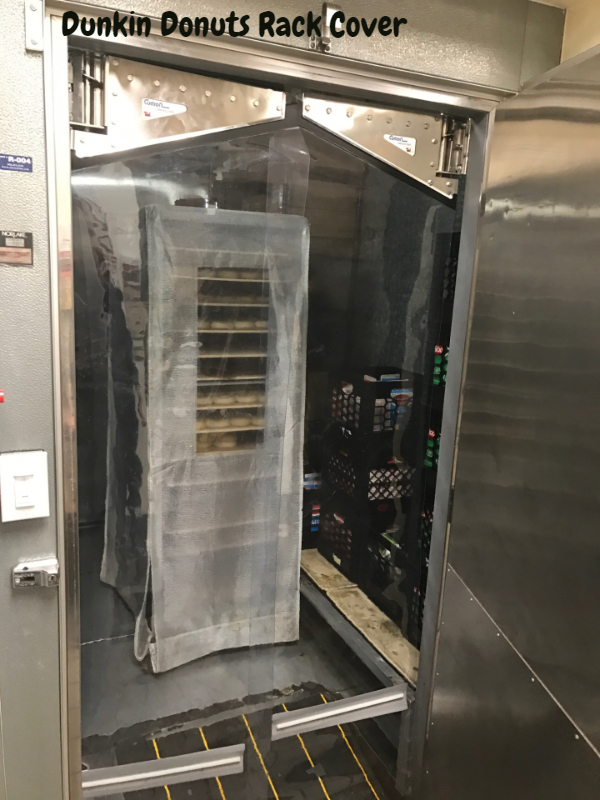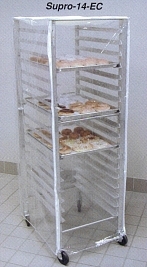 The standard rack covers are constructed of 20 mil reinforced translucent material or colored 14 mil reinforced material. Available colors include blue, red, yellow, green, translucent white, and clear. We also have economy covers available that are constructed of 12 mil clear PVC.

                                                            Breathable Mesh Rack Covers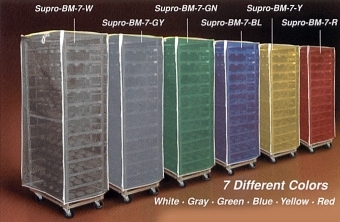 No bakery would be complete without a breathable mesh rack cover! These unique covers allow fresh-baked goods to cool quickly and allow moisture to dissipate while protecting the food from flying insects. Frozen dough will thaw faster and better, and the dough will be protected from drying and crusting. These breathable mesh rack covers are vinyl coated for easy cleaning, and feature a reinforced tear-resistant

non-mesh top.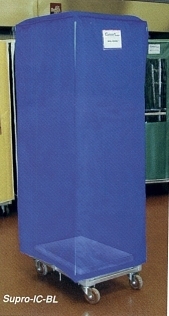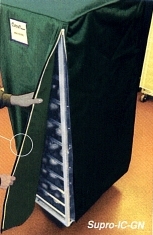 Keep fresh food hot or frozen food cold with an insulated rack cover. The insulated rack cover will transform an open rack into a closed insulated cabinet. The insulation material is sandwiched between two fabric layers and has an R value of 2.20 to 2.50.